Open Days 2022
1400 students at the SPH Open Days 2022!
On 28 September and 5 October, we opened our doors at the Student Project House. We would like to thank everyone for their interest and share that the two days were a huge success.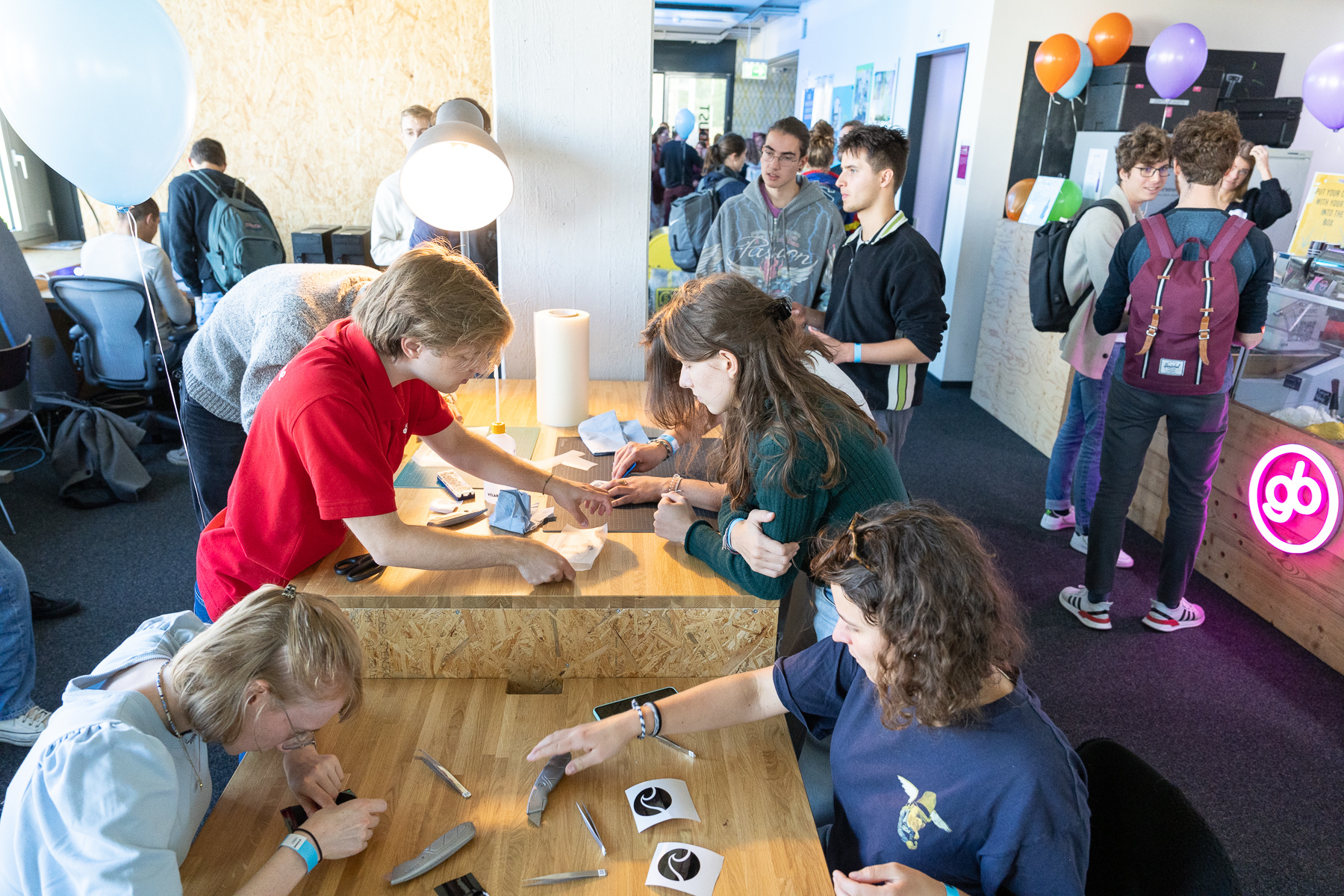 Everyone is invited to come back and use our Space: create something in the Makerspace, start a project or visit one of our inspiring events. For all those who could not be there, we have summarised the most important things in this article.
Rain & sunshine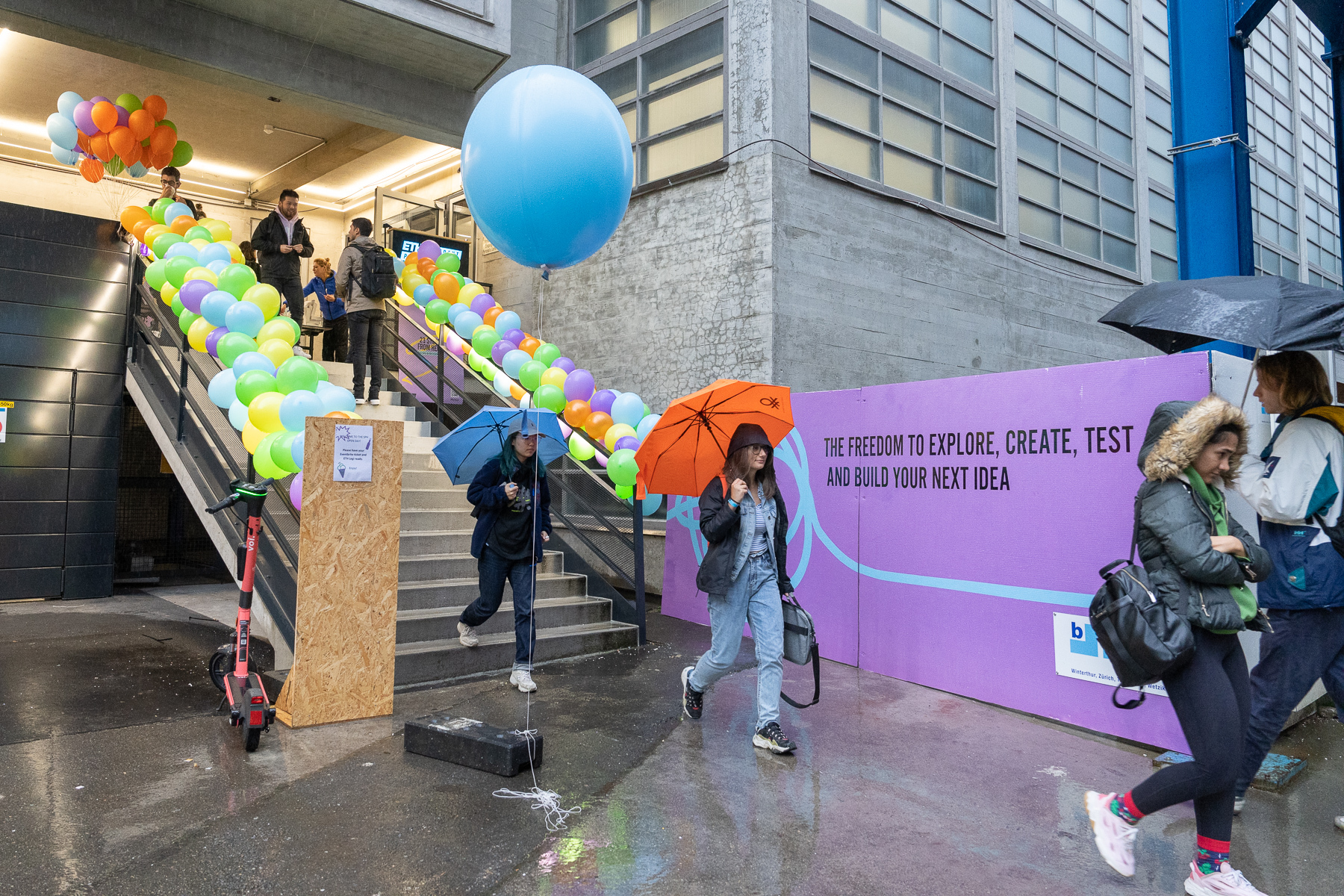 Although we would have preferred to be smiled at by the sun on both Open Days, the first Open Day started with rain. However, we are happy that many people followed the balloons and found out that the Student Project House is the ideal place to realise your dreams, rain or shine.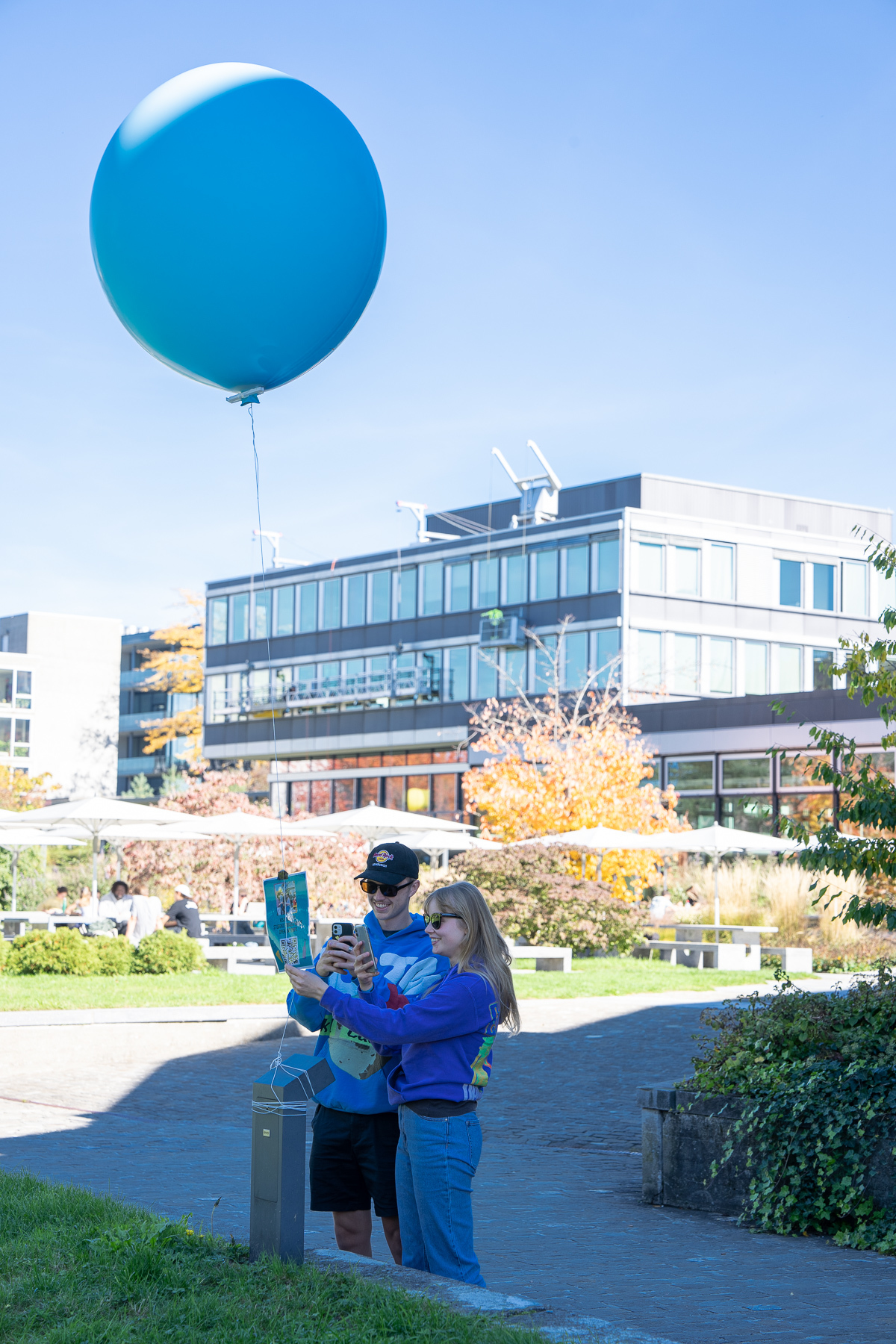 The weather gods must have been pleased with our first Open Day since they decided to give us a weather upgrade for the second at Hönggerberg.
Presentations
At the beginning, all guests were invited to attend a presentation about SPH. They were welcomed by our coaches and introduced to the various opportunities at SPH. It makes us extremely happy to notice a majority of new faces in the audience. This way, we can once again massively expand our lively community this year. Important take-home messages from the presentation were the different ways to join SPH.
Tours through our Space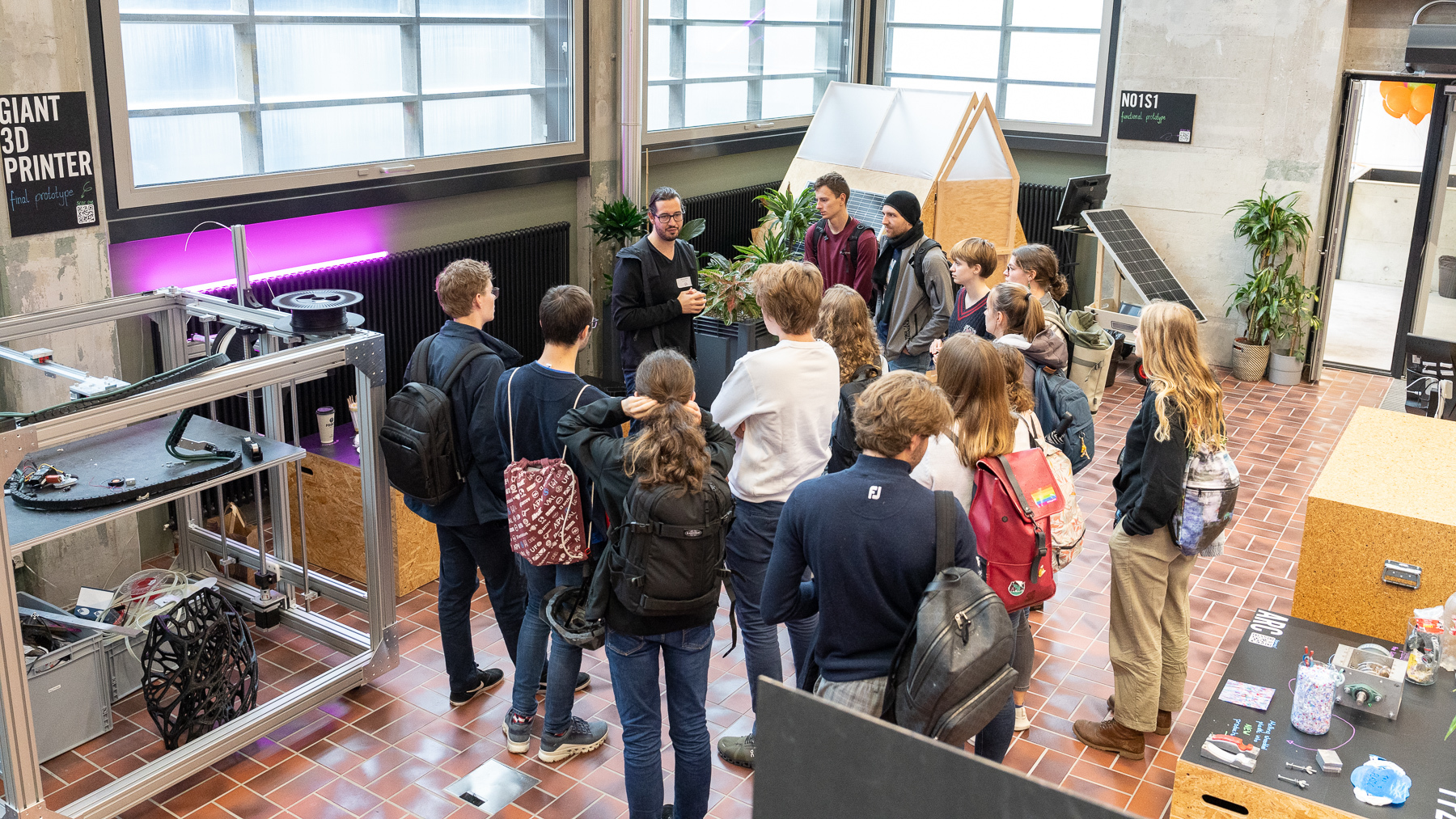 Afterward, our coaches gave tours introducing our Spaces. This was a great opportunity to answer more questions and exchange possible ideas. The highlight of each tour was our project exhibition, where a variety of our projects presented their organisations, products and services. For them, the event was a great opportunity to make new contacts, promote their team, discuss critical questions and exchange ideas.

Ice cream for ideas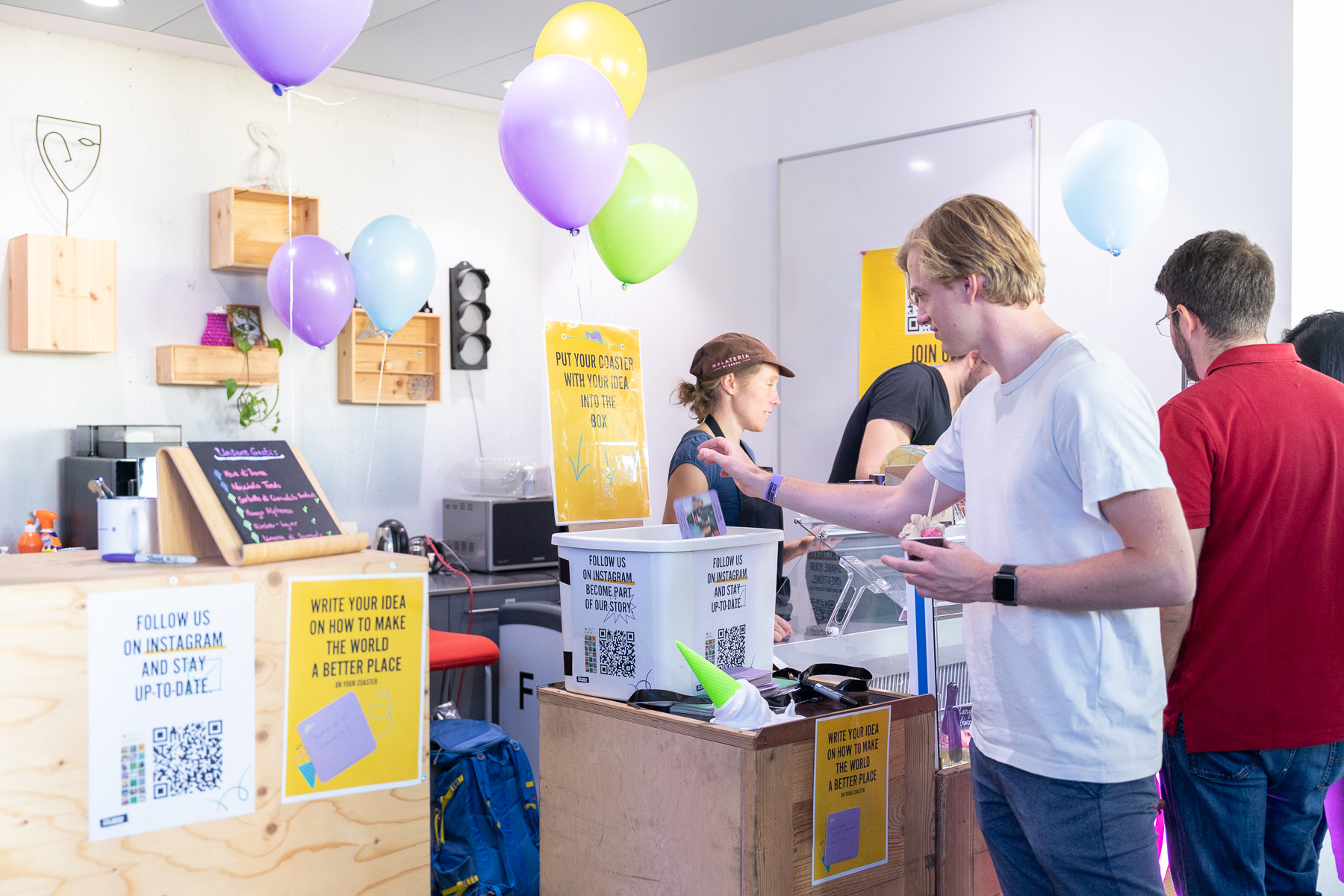 We lured people to the event with "free ice cream". But it was not entirely free! 😅 In exchange for the ice cream, you had to write your ideas for «making the world a better place» on the back of our coasters. This trade went well – the ice cream was delicious and we collected a lot of ideas. We are looking forward to displaying them in our next poster campaign.
Makerspace Workshops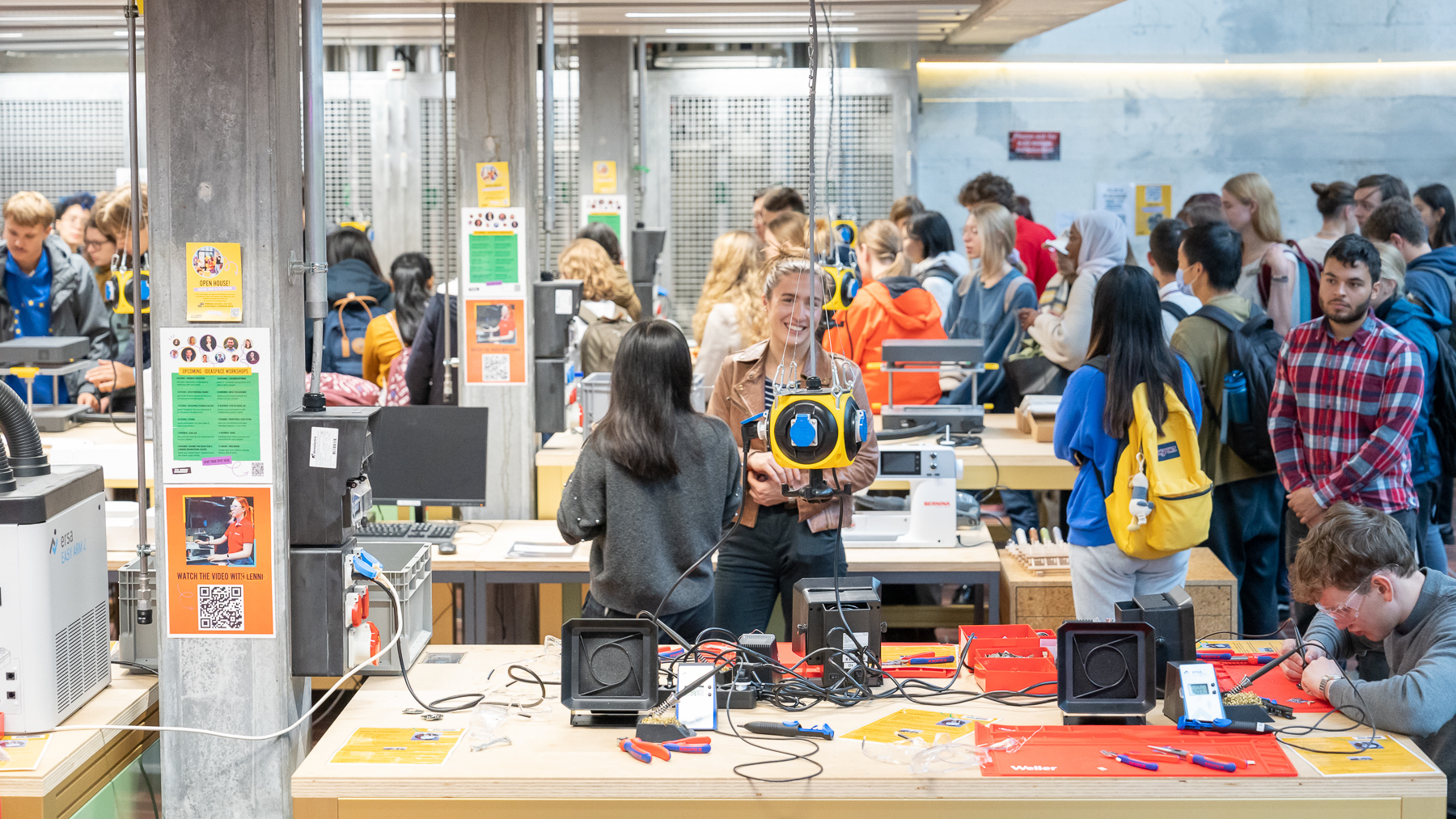 After getting ice cream, it was time to get creative and experience some hands-on mentality. Our Makerspace Team set up some really cool workshops: creating some personalised ice trays, soldering LED flashlights and plotting stickers. The offer was actively used and students left the events with very happy faces.
If you feel like you missed something, don't worry! We've got you covered:
Register for some of our future events, our Ideaspace Workshops, Makerspace Workshops & Digital Makerspace Workshops. Alternatively, get introduced to different machines and tools or realise your dreams by registering your very own Project.
Rafael von Sury, Marketeer & Content Creator @ETH – Student Project House
About: The Student Project House (SPH) at ETH Zurich was built with a unique vision:
It wants to be a dynamic melting pot that would produce the next generation of makers and innovators. We offer students a no-pressure environment that encourages inspiration, discussion, and hands-on (and often messy) exploration to develop a mindset focused on creativity, innovation, and change.