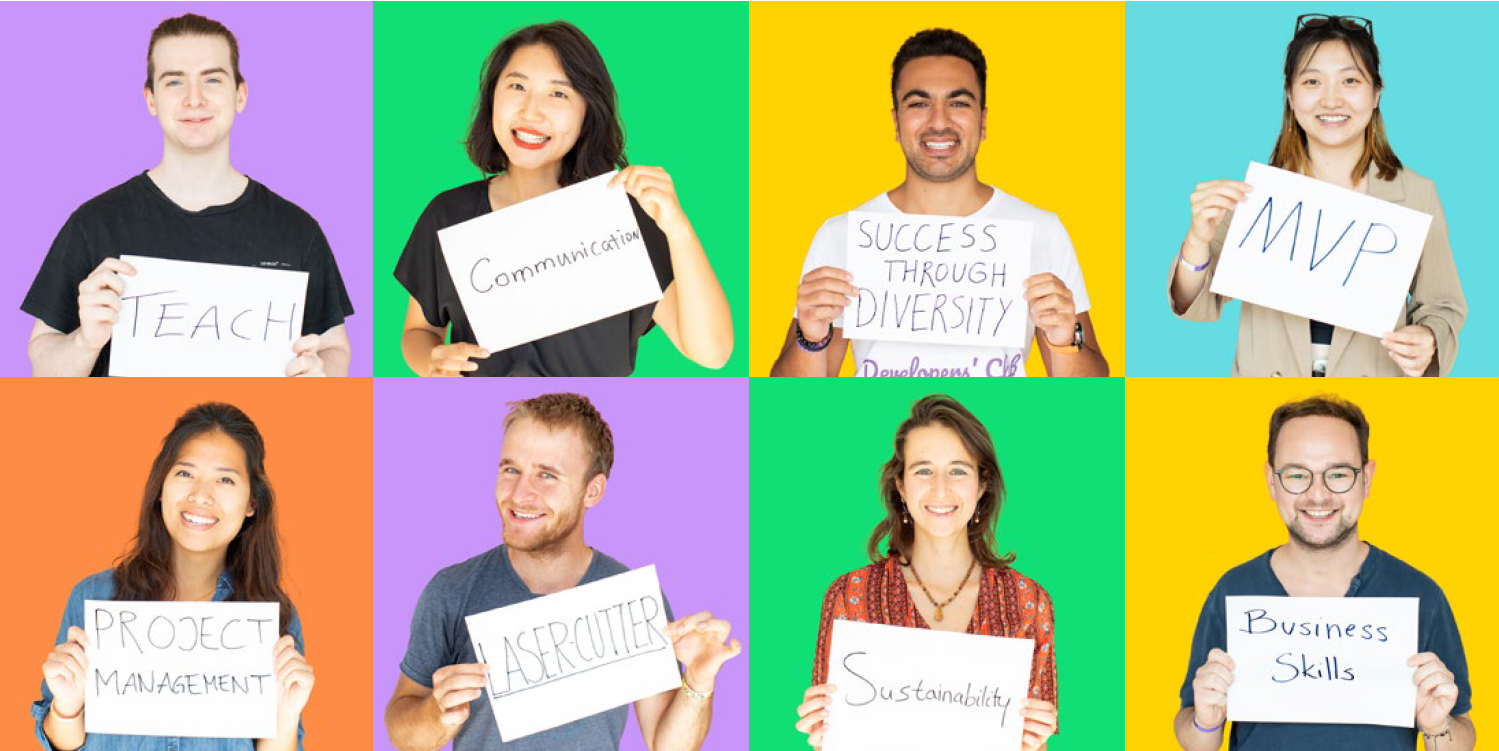 SPH report 2021
After our opening of the new location at ETH Zentrum in September 2021, it was time to look back at the first five years of the Student Project House. Since the opening of the pilot station at ETH Hönggerberg in 2016, so much has happened, but we hardly took our time to look back. In the beginning, we tried out various different offers, from programs, to workshops and even in our space, we moved our furniture often to adapt to the needs of our students. One can say, we tested, adapted, tested again and thus iterated often. In the same manner as we teach our projects to bring an idea forward. Now, we very clearly know what our offer is, what is unique about it and what students learn by realizing their own ideas at the Student Project House.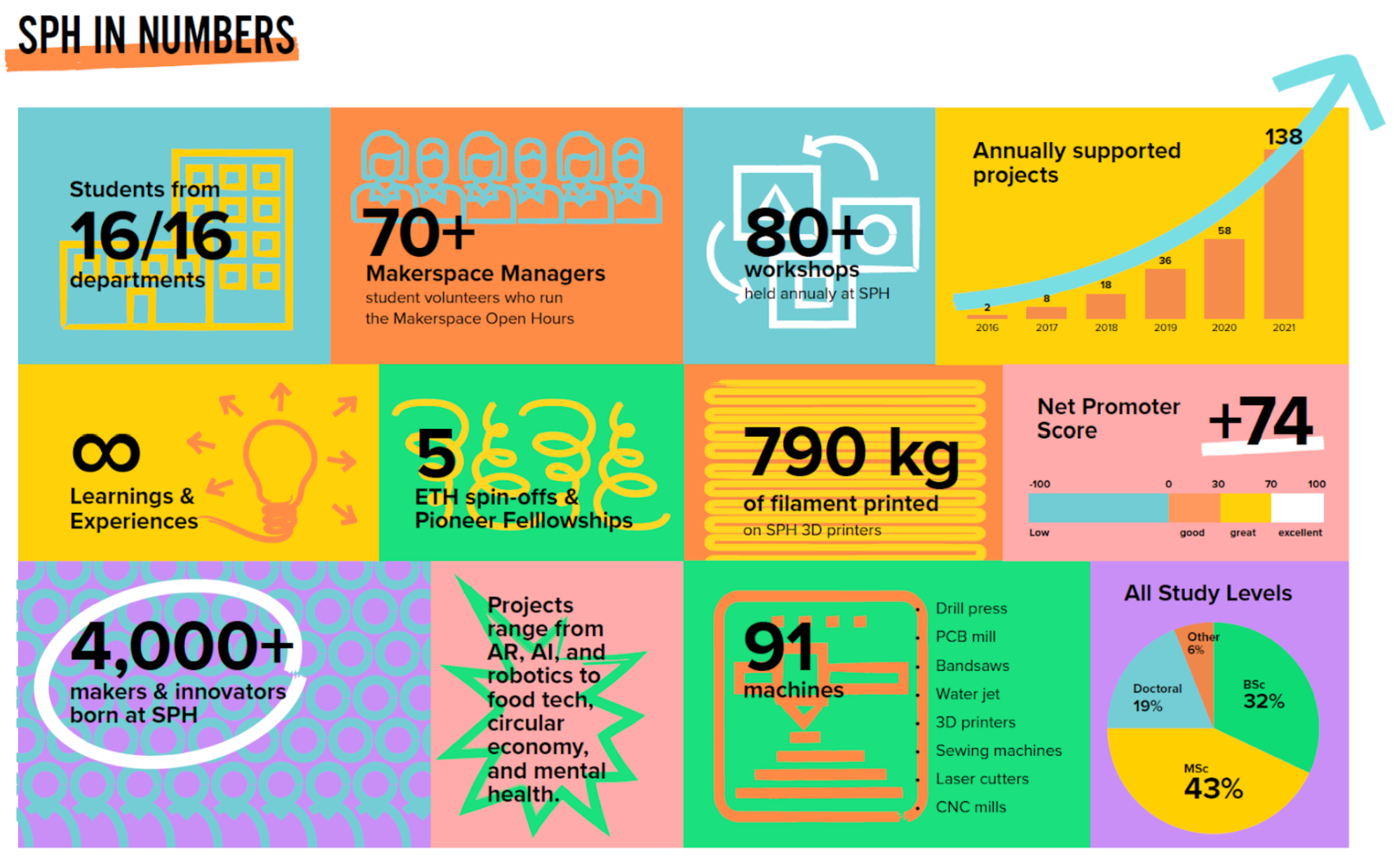 From pilot to scale-up
With 138 projects actively supported in 2021, more than 70 Makerspace Managers who enable us to keep our Makerspace running & infinite learnings from 4000+ students, we proudly present to you our SPH Report 2016 - 2021 with a foreword by our Rector Prof. Dr. Günther Dissertori. For the printed out version, please drop by in our space.