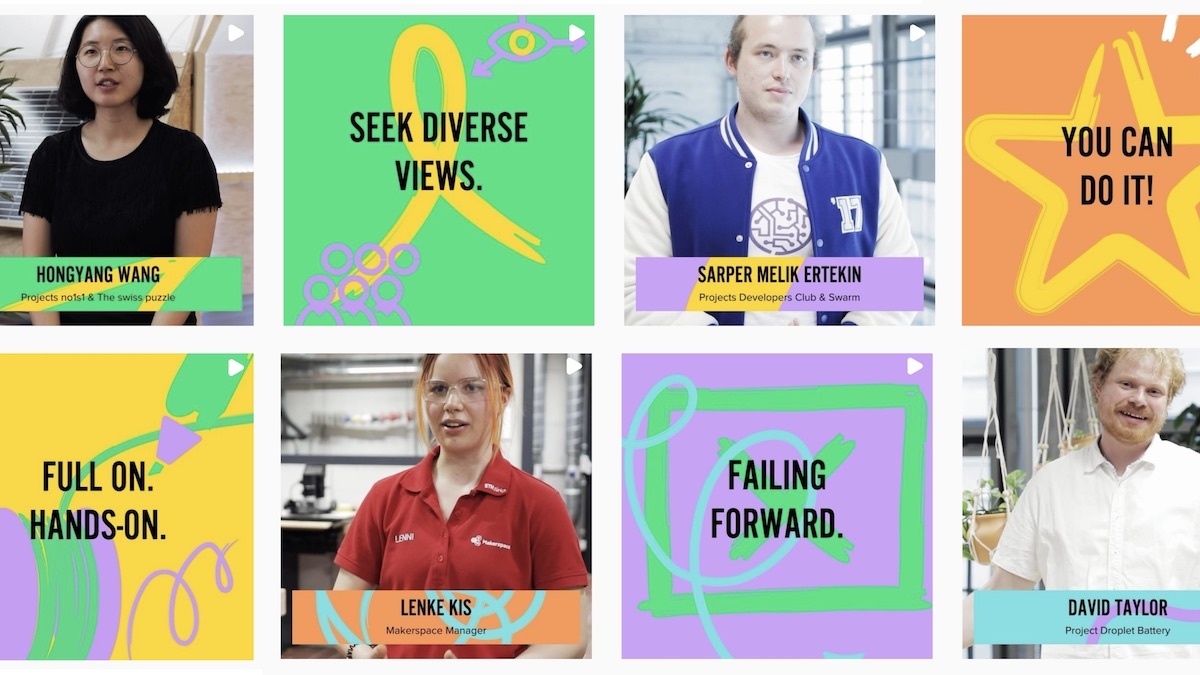 «Our learning journey is priceless»
You must see it to believe it. With our Learnings Campaign, we want everyone to know what happens when students get to play in this wonderful sandbox, which we call Student Project House.
We asked our students to openly share their learnings and failures. Furthermore, we asked them what they find unique about SPH and what they like most about the support they get.

Now, rather than reading about it, we want you to see it for yourself and hopefully get inspired too. Showtime!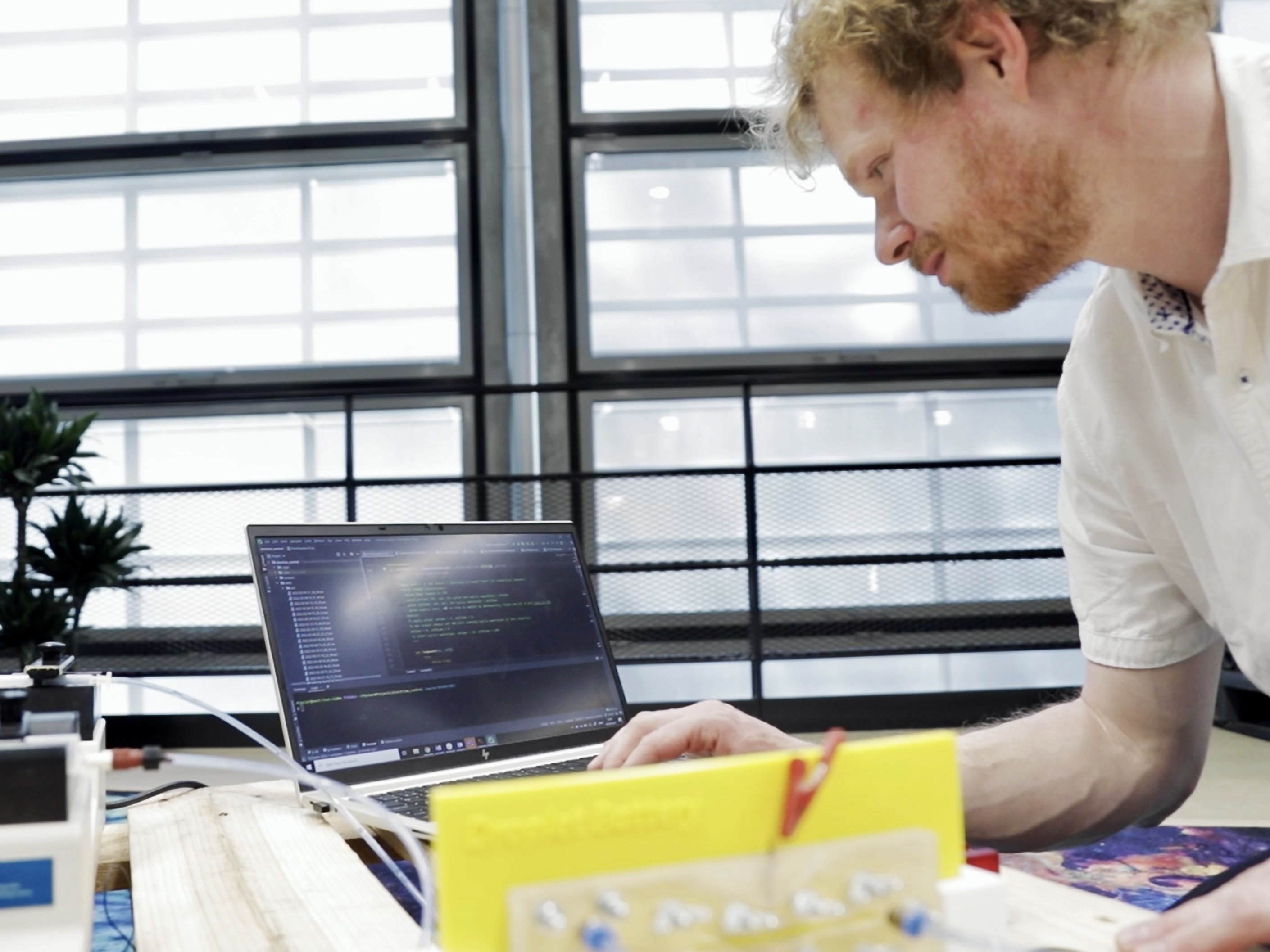 The aim of the SPH is to give students a new mindset full of creativity, innovation and change. Our method is to give them the freedom to explore, create, test and develop their next idea. This can be a process «full of sometimes messy experiments», as David Taylor points out. Together with his team at Droplet Battery, David is developing a flow battery where electrolytes can be quickly refilled rather than recharged via a comparatively slow charging station.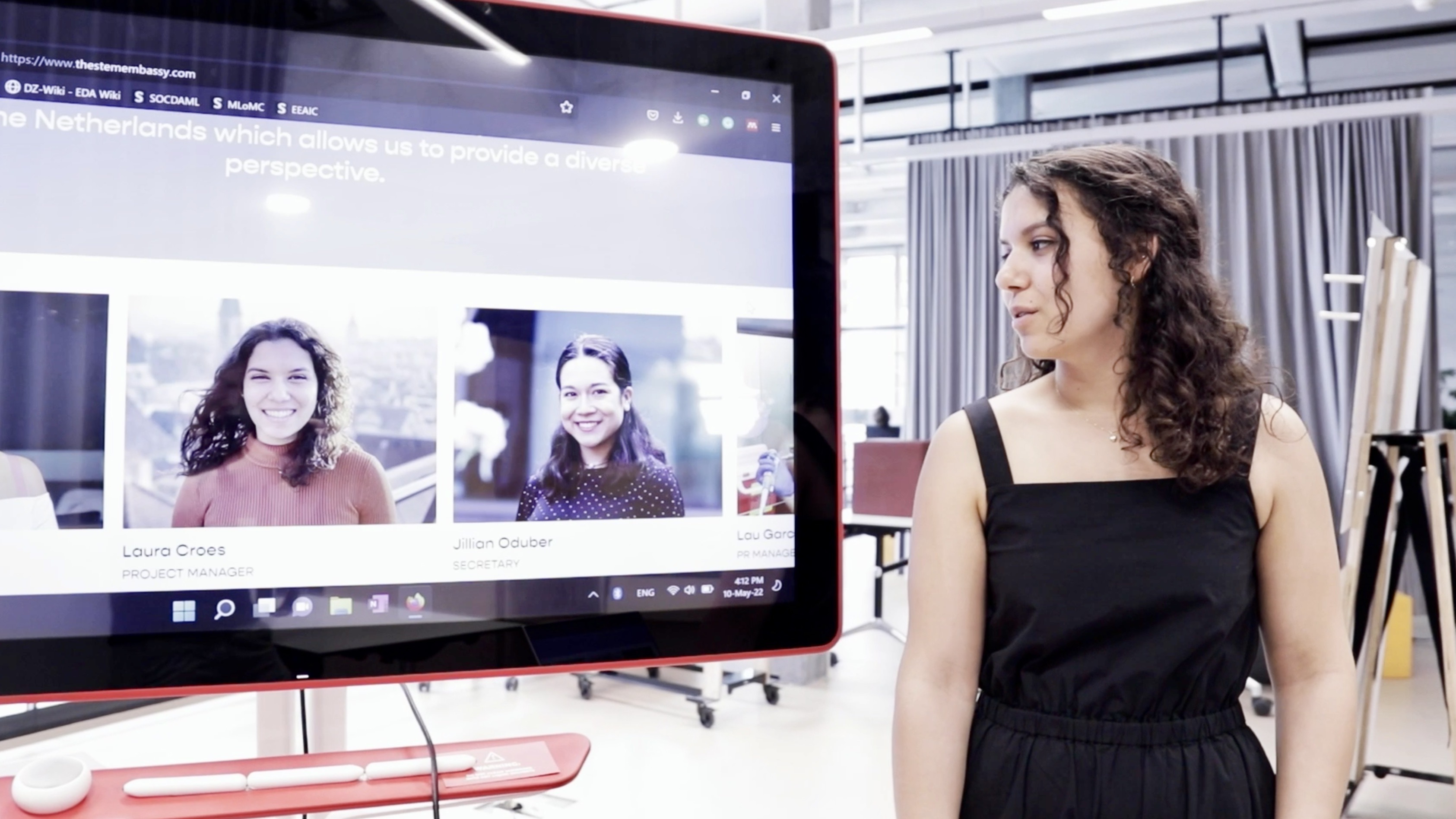 But beware, not every prototype has to be a physical object: Laura Croes from «The STEM Embassy» is working on something very different. Their goal is to «assist our youth on the islands of Aruba, Bonaire, and Curaçao in their self-discovery and development in the fields of Science, Technology, Engineering, and Mathematics (STEM)». They organise events, all with the intent of spreading «STEM knowledge and help create connections between professionals and students in STEM from the ABC Islands».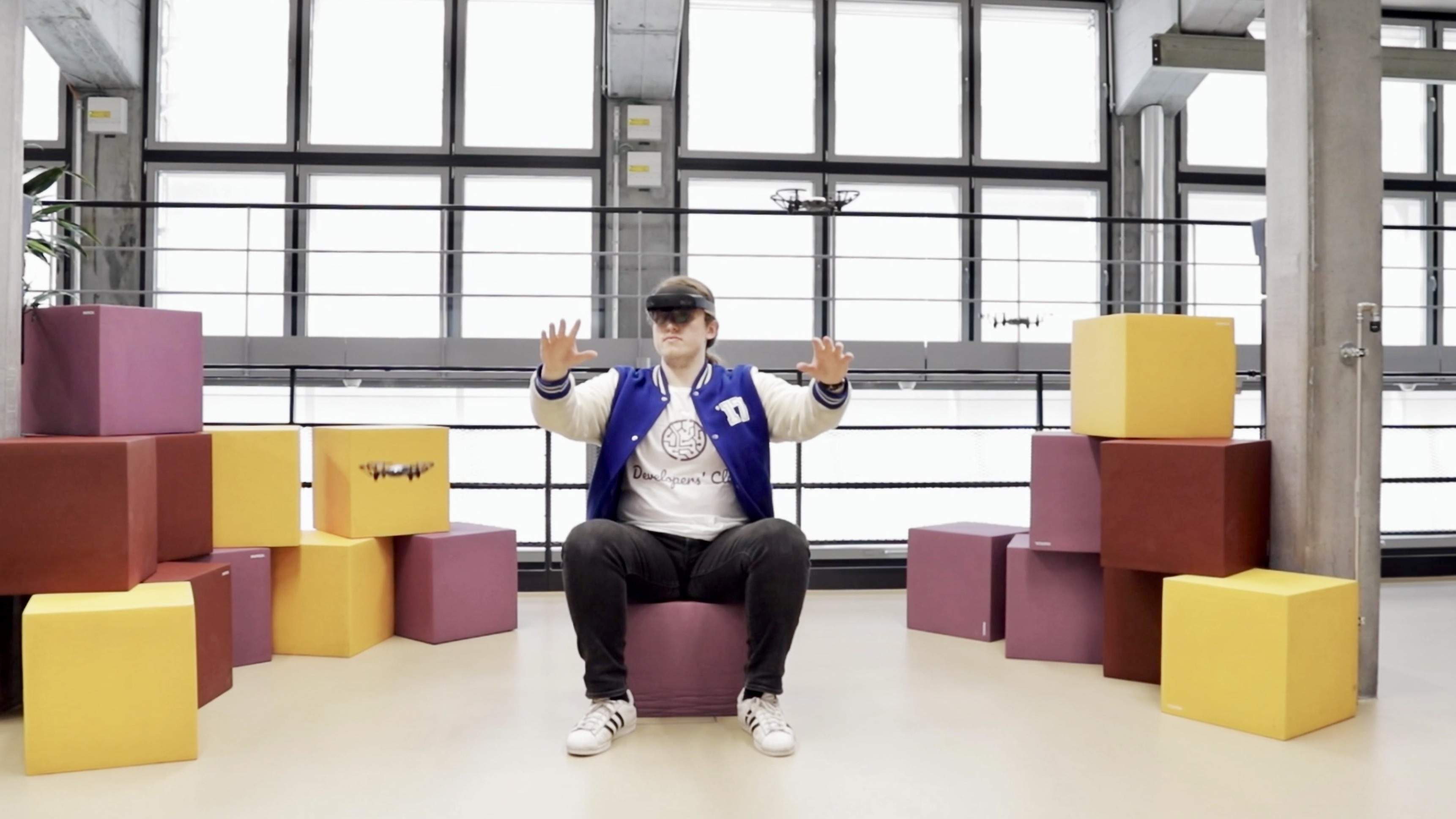 Surely it is a wonderful experience when prototypes do not fail but exceed expectations and projects succeed in their endeavours: Then a swarm of drones could potentially fly in perfect synchronicity, controlled by just one person wearing a HoloLens. At the moment, the drones of Project «Swarm» can only be steered by multiple pilots with traditional controllers. But Sarper Ertekin and his team are actively working on a first prototype for the HoloLens to make their idea a reality.

A little further along the development path are Alexander Bayer (Project «NextGuide»), Hongyang Wang (Project «no1s1"») and Anik Thaler (Project «fabas»):

What all projects and their team members have in common is that they have learned to never stop learning, to trust in their abilities when it comes to try new things, to collaborate, to seek, to test and adapt different views and, above all, to enjoy creating something new. They openly celebrate ETH with its Student Project House for breaking new ground in preparing students to work on real world problems.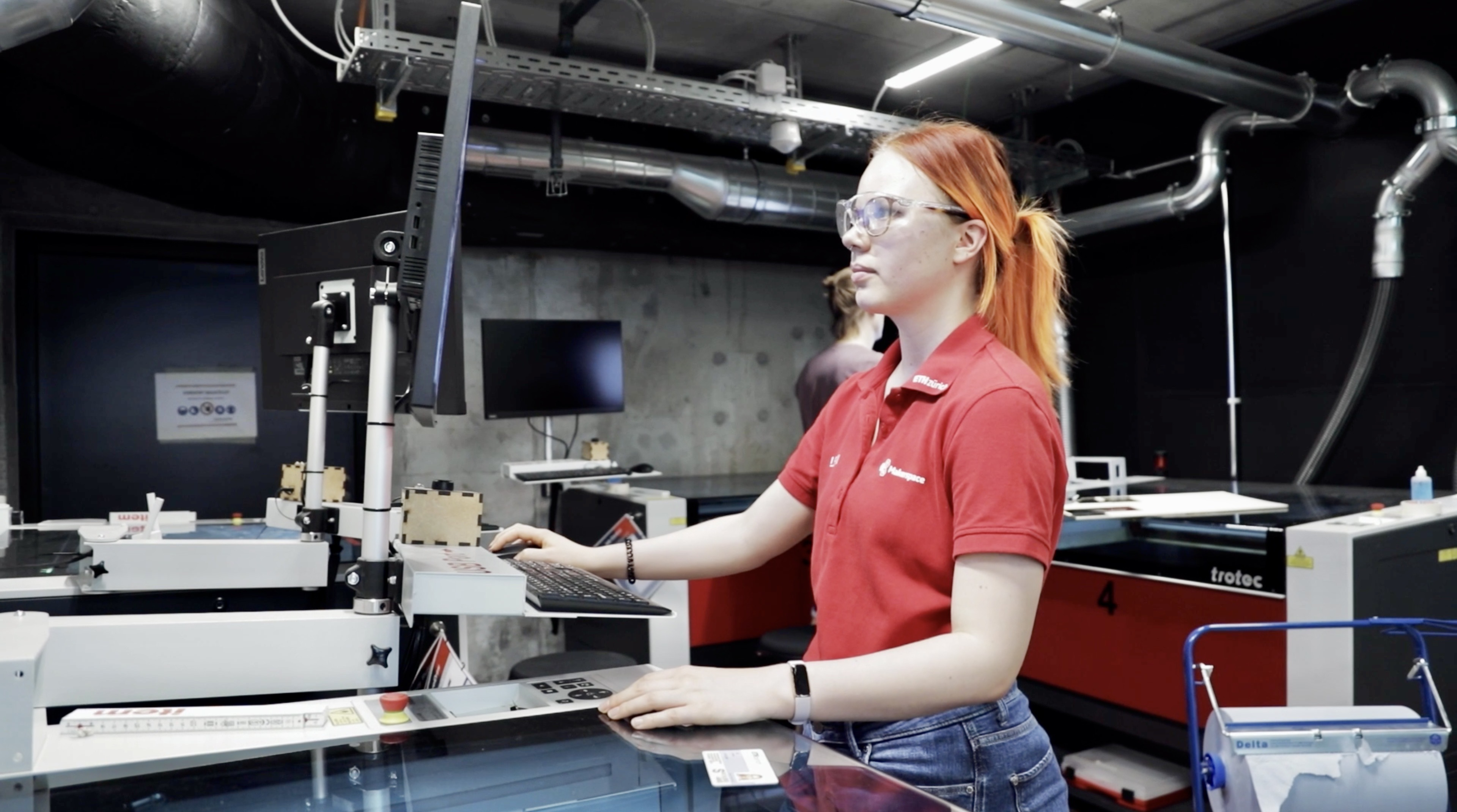 However, without students like Lenke Kis, this whole creative world could not exist. When she is not studying, she and 70 other students work in the Makerspace of the SPH. The Makerspace is the place with tools and machines for all the students' self-started projects and prototypes. In her work, she experiences failures and successes every day while familiarising people with the tools and machines, giving feedback and helping fellow students «bring something to life, that's been living in our brain and annoying us for so long that we finally want to see it in real life», as she emphasises in the interview.
Our first post, «Learning Experiences at SPH», marks the launch of our social media campaign. With more than 6000 views and over 500 likes on Instagram within the first 24 hours, it already got a lot of attention. In the video, Sarper mentions openly: «What we collect through our journey is priceless.»
We'll be posting many more stories of him and other students over the coming weeks. Stay tuned!
Rafael von Sury, Marketeer & Content Creator @ETH – Student Project House
About: The Student Project House (SPH) at ETH Zurich was built with a unique vision:
It wants to be a dynamic melting pot that would produce the next generation of makers and innovators. We offer students a no-pressure environment that encourages inspiration, discussion, and hands-on (and often messy) exploration to develop a mindset focused on creativity, innovation, and change.