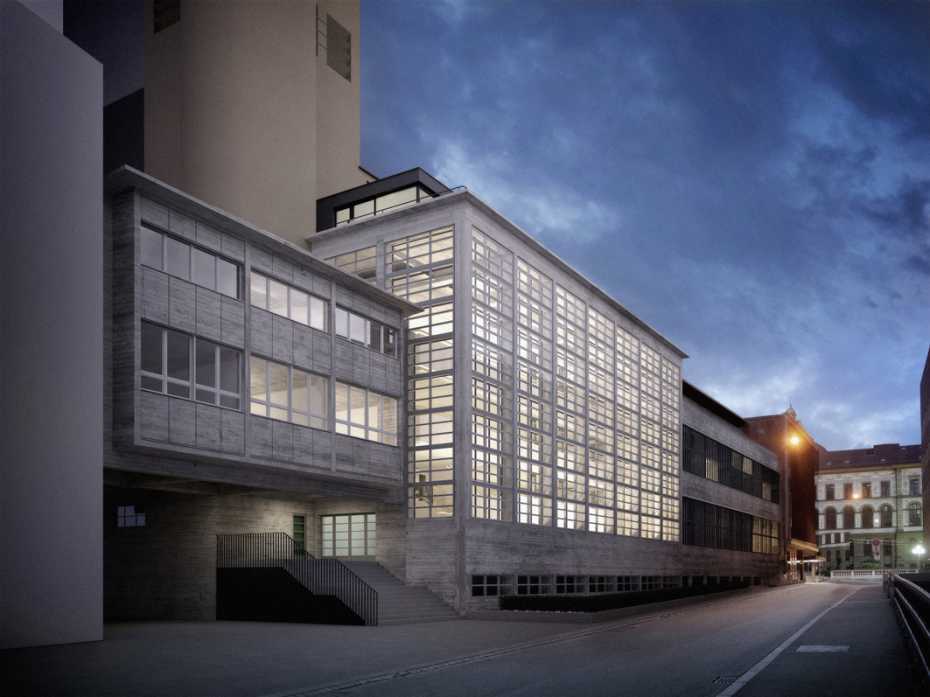 The ML/FHK building renovation
The ML/FHK building complex is being fully renovated. An innovative Student Project House is being set up in the former ETH Zurich district heating power plant (FHK), while the machine laboratory will house a robotics platform for the inter-​departmental RobotX initiative. The machine laboratory (machine hall) is a listed building, and will be restored as the heart of the complex.
Robotics research in the former machine laboratory
With regard to the monument, the main goal of the project is to ensure the preservation and partial reconstruction of the original structure: Inside, the machine hall will be reinstated as the heart of the complex, complete with glass roof. The original glass prism roof, which let daylight into the hall, will be restored.
In this way, there will be natural light for the adjacent lower levels of the building. And by opening up the view from the teaching building through to the machine hall, the structural link between teaching and research will be restored and made tangible.
Current regulations mean that the centrally located machine laboratory, which is a listed building, can no longer be used for heavy machinery – making it all the more suitable for robotics research and teaching. The RobotX initiative aims to ensure that in future, various areas of robotics expertise present at ETH Zurich are brought together and made visible. Research at the existing water channel in the machine hall will continue.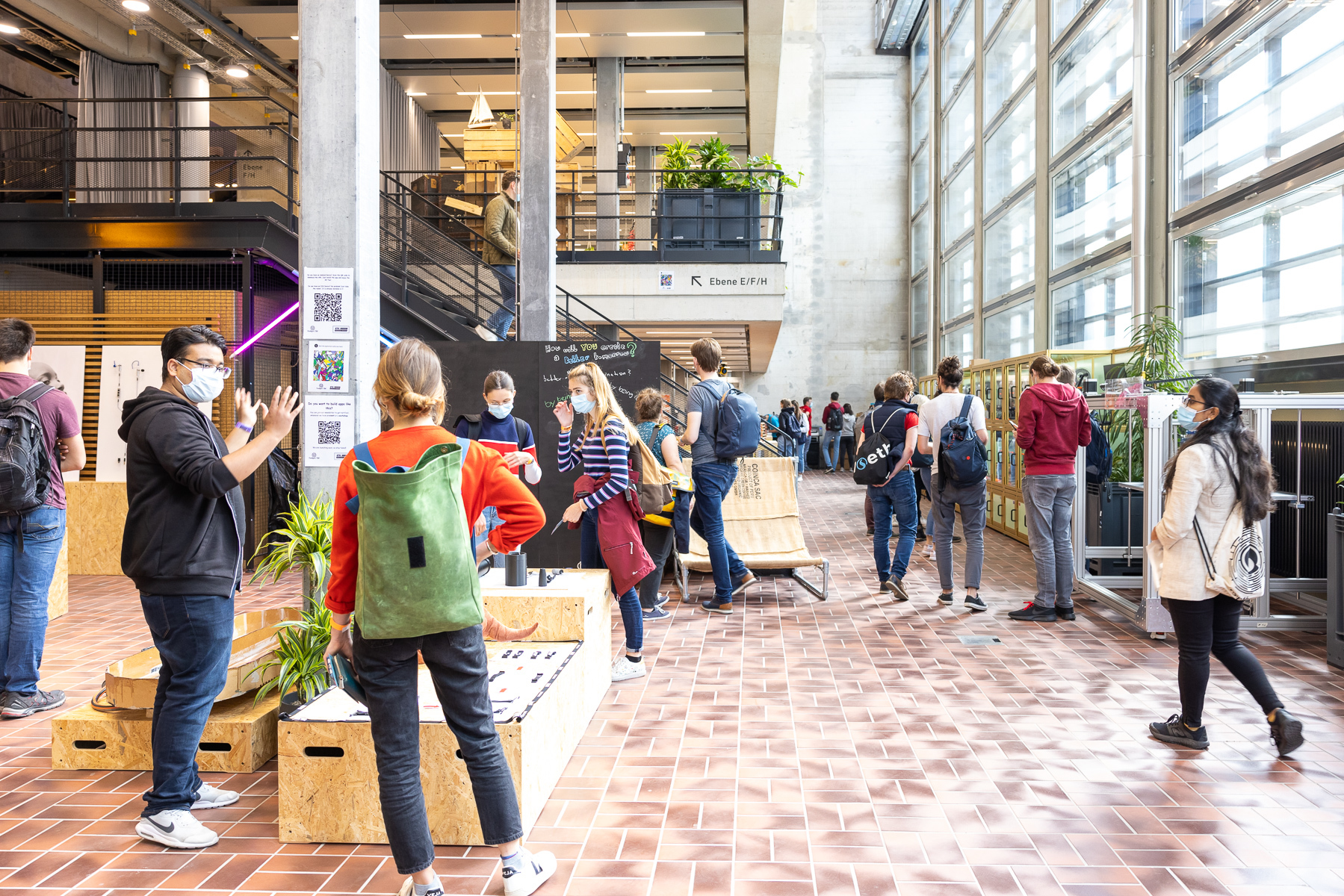 For the student projects of the future
By closing down and dismantling the boiler in the district heating power plant (FHK), we can create new working areas. Gallery levels will be installed in the former boiler house; combined with the new top floor, this will create space for a Student Project House.
In the Student Project House, students will be able to work on their own projects in an interdisciplinary manner during their studies. It is a place where they can work on their chosen project, focusing on the linkage with related infrastructures and institutions both within and outside of ETH Zurich.
Just as with the original boiler in the FHK, the new floor structures in the form of open balconies are set back from the façade. This allows one to experience the space and really appreciate the monument. An integration and connection with the adjacent teaching and research buildings is important. This is achieved through a new entrance on Clausiusstrasse and the central machine hall on level D, which brings together the various sections of the buildings and serves as a meeting place.