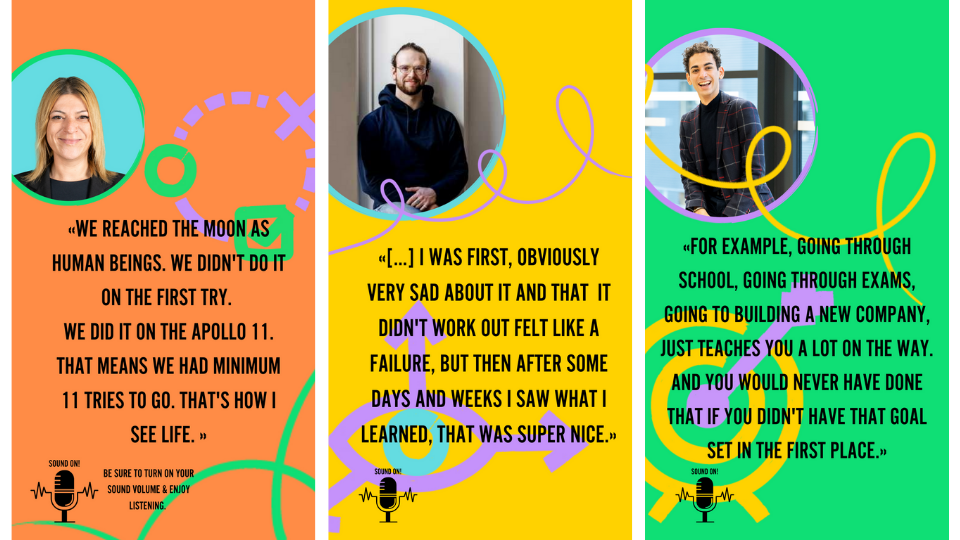 #FailForwardFriday
On a short note: Today we celebrate #FailForwardFriday.

Failure is often swept under the carpet in everyday work life. However, it is an essential part of our learning process.
For this reason, FAIL FORWARD is one of our 6 mindsets that students learn at SPH.
In a mini podcast episode, Andrina Peer, our Marketing & Social Media Intern, has captured some voices from SPH on the experience and understanding of failing forward.

🎧 Listen to it and maybe some of you will dare to share your experiences, insights or personal opinions on the topic of #failforward in the comments below. We want to thank Azrahan Van den Berg, Fayçal M'hamdi and Lukas Roder for their openness! It's great to hear your voices on the subject.
Rafael von Sury, Marketeer & Content Creator @ETH – Student Project House
About: The Student Project House (SPH) at ETH Zurich was built with a unique vision:
It wants to be a dynamic melting pot that would produce the next generation of makers and innovators. We offer students a no-pressure environment that encourages inspiration, discussion, and hands-on (and often messy) exploration to develop a mindset focused on creativity, innovation, and change.