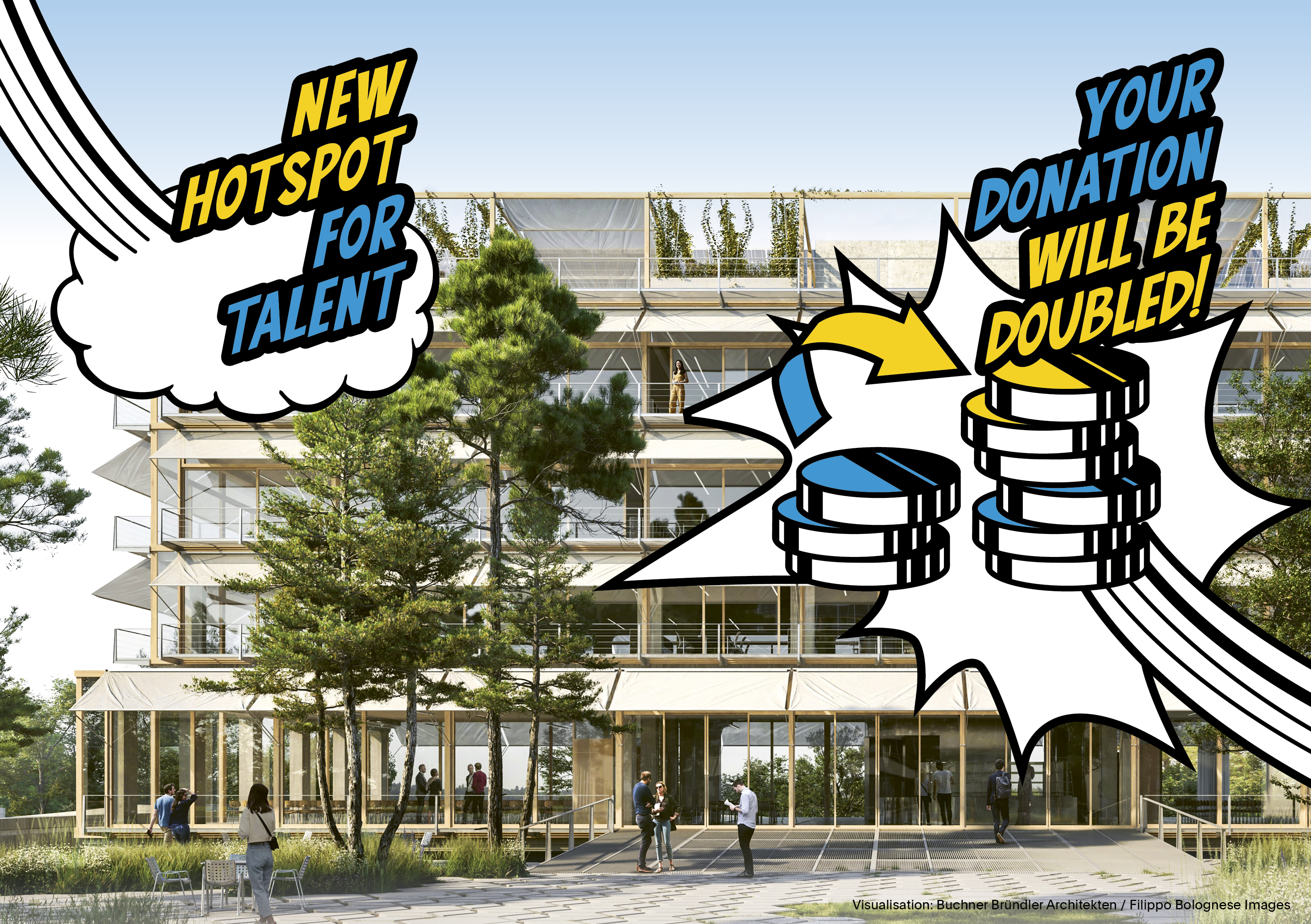 Challenge: Build the new HIC Building!
You too can make it happen: the new Centre for Students and Entrepreneurs.
This planned construction on the ETH Campus Hönggerberg is to be a vibrant centre of collaboration and exchange in which students and the ETH entrepreneurial community will fuel each other's ideas and come together in new projects. Prototypes will be built in workshops; new business ideas created in open plan offices. The centre will be a hub of science and industry, a place where budding talent can flourish. Young researchers and potential entrepreneurs will have the chance to collect valuable experiences beyond their curriculum, expand their network and drive promising technological solutions forward.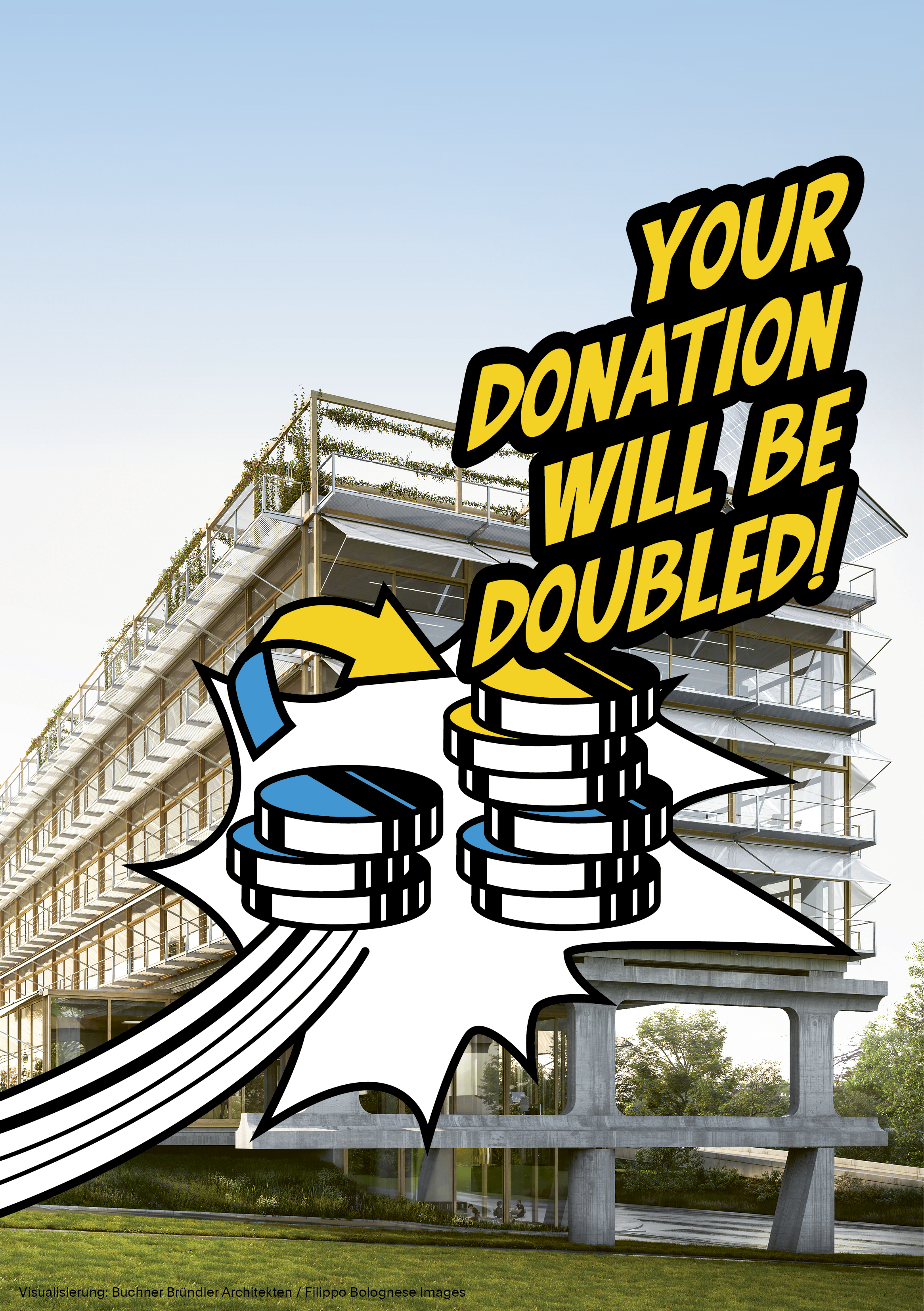 Thanks to a fund matching initiative launched by Fondation Alcea, each contribution to the Centre for Students and Entrepreneurs donated by ETH alumnae and alumni* will be matched 1:1. Your donation will double in value!
Support now: hic.ethz-foundation.ch
*the match applies not only to all donations from alumnae and alumni, but also from other private individuals such as ETH members, and from companies stemming from ETH such as ETH spin-offs.